Pig Tracking & Pipeline Services for Oil & Gas
Proudly serving operators across the US, KBL is a Texas-based midstream pipeline services company offering pig tracking and pipeline monitoring tools, as well as surveying, inspection, dig site staking, and more.
Our real-time pig tracking technology is unmatched in the industry, putting you in control of project.
KBL has over 20 years of experience surveying for oil and gas projects.
We provide quality dig site staking and check your dig location for potential anomalies.
With our experience in all aspects of project management, we can help avoid delays and keep projects on budget.
Proudly Serving the Oil & Gas Industry
KBL Complete Services is a Texas-based provider of midstream pipeline monitoring tools, software, and other services. Our core value proposition is providing professional, high-quality services to help our customers maintain their critical assets.
We take pride in training and bettering our employees, because without them we would not exist. We seek to instill our core values into all our team members, which creates better outcomes for our customers and team as a whole.
Our customers are our primary focus and we strive to listen to their needs and find solutions to almost any problem.
Our Expertise is in Customer Service.
The Rest is Like a Bonus.
KBL Complete Services provides maintenance and support services for midstream pipeline operators. Our Texas-based team specializes in pig tracking,  pipeline monitoring tools, surveying, right of way maintenance, and general services. We have the experience to support your projects, large or small. Our approach is customer centered, and we focus on delivering value by listening to our customer's needs and finding solutions. We understand the critical nature of maintenance of valuable assets, and always approach our projects with professionalism, efficiency, and safety in mind. We have the utmost respect for the communities in which we work and pride ourselves on developing formidable relationships with the many operators and landowners alike who have used our pipeline monitoring software and pig tracking tools throughout Texas and across the U.S.
Our deliverables represent our integrity as a company. We know how detailed our work needs to be in the industry, which is why it's of great importance for us to continuously optimize equipment and technology that maximizes client's production and exceeds expectations. By double and triple checking our work we make sure that the data that goes to the client is correct.
By supporting our employees, we help our company grow, and we can insure that by delivering our absolute best. Success comes with each one of us because we take pride in the work we are doing and are confident about our services.
50 Years Supporting the Oil & Gas Industry
KBL Complete Services is widely recognized for the quality of our services both across the U.S. and at home here in Texas, from pig tracking and other midstream pipeline monitoring tools and software to surveying, dig site staking, and other pipeline services, we can handle it all. Our combined 50 years of experience and expertise in pipeline integrity allow us to minimize costs and downtime.
As a reliable and experienced oil and gas pipeline integrity and pig tracking company, we have the capabilities and expertise to ensure clients pipelines are back in service as quickly and safely as possible.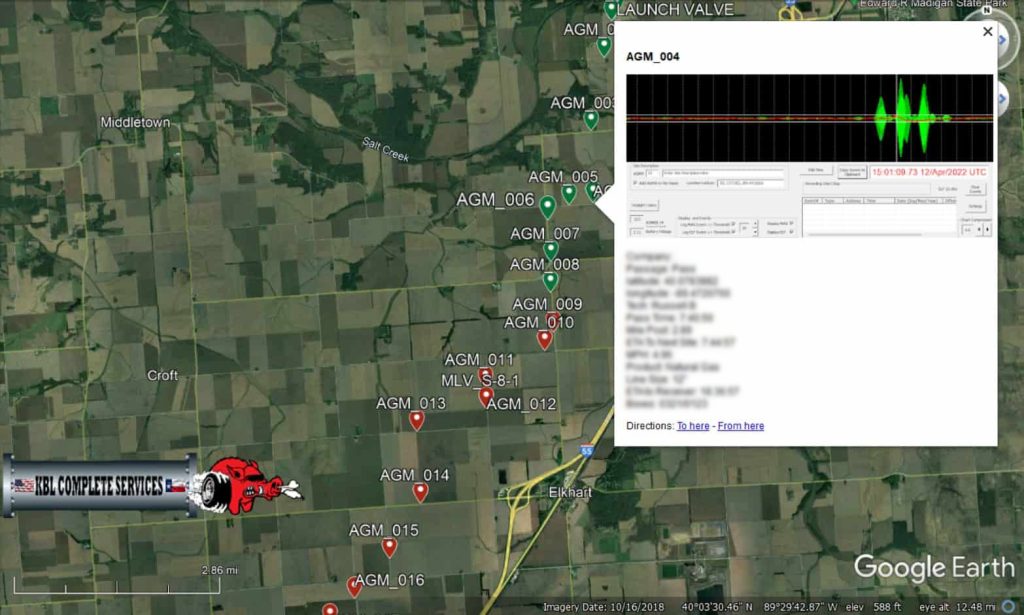 Our State-of-the-Art Pig Tracking Solution
Memberships &
Associations